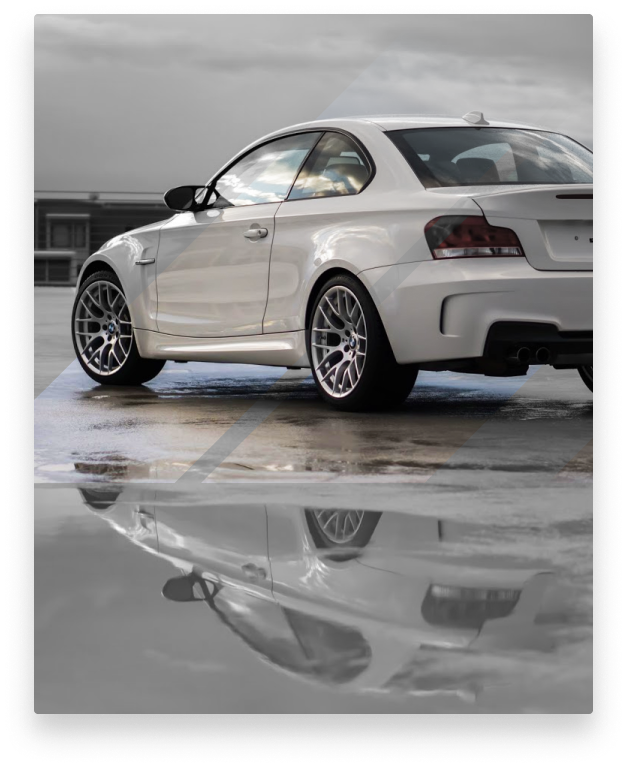 About Kilter
Kilter is an ultra-searchable car shopping platform that helps people find exactly what they want — down to the smallest detail
You've done your research, you've weighed your options, and you know what you want. Now you need to find it.
Kilter lets you search all national new car inventory at the window sticker level. Every color, interior, package, and option. Now you can build a search in seconds, find your perfect car in minutes, and — sooner than you thought possible — be driving a car you love.
No overly generic filters. No inaccurate and missing vehicle details. No 'close matches' you don't care about. No ads or sponsored listings to distract you. Our mission is to be the most powerful new car search engine on the planet for people who are knowledgeable, informed, and passionate about cars.
Why We Exist
We're a company built by and for people who love cars — people who believe their car is a form of personal expression. And we're as passionate about helping people have a fantastic car-buying experience as we are about the cars themselves
We're car people just like you. And like you, we find the current car shopping platforms to be pretty underwhelming. We wanted to build a platform that was focused first and foremost on the car. We wanted to build something that would allow knowledgeable and informed car buyers to easily filter on anything they'd look for in the description or photos section of an online listing.
We're here to connect a community of intelligent and passionate people with automakers that build cars worth being passionate about and dealers that deliver exceptional buying experiences.
FAQ
What automotive brands does Kilter have?
Right now, we just have BMW and Audi, but we have every new BMW and Audi in the United States — all searchable at the window sticker level. We'll be adding more brands soon, so sign up for our newsletter and follow us on social media to stay in the loop.
What's next for Kilter?
Our product road map is longer than a triple stint at Le Mans. First things first, we want to add more brands. We also have several new product features we're working on, which we'll be sharing more about soon. And we'd love to hear your ideas. We exist to help our community, so tell us what you want to see!
What about pre-owned cars and private party sales?
We're working on it. We want to do it right. In addition to window-sticker level detail, we also need to provide information on a vehicle's history, condition, and modifications and make it all searchable. Kilter started out as an idea for a private party marketplace for really clean cars. We want to be the best place to find a one-owner E46 M3 with Competition Package, 6MT, moonroof delete, no mods, full service history, undrilled front bumper, original window sticker, and both keys. All of this and more will be searchable on Kilter when we launch pre-owned and private party sales.
Can I get help with my search?
Of course!
Contact us
anytime and we'll be happy to help. We can help you set up your search, send you a link you can use to search, or possibly do some more advanced searching on our end and get back to you..
What if I have a suggestion, spot a mistake, or want to share feedback?
If something isn't working right, we want to know. If a listing doesn't have correct information, we want to know. If there's a new feature you'd like to see or a way to improve an existing feature, we want to know. If you notice a typo, for the love of the S14 engine, please take a minute to tell us (we hate typos). If you don't like something, tell us why and don't hold back. 'Chasing perfection' is one of our values at Kilter. We won't ever be perfect, but we sure want to be — and hearing from you will help. You can contact us
here
.
How can I follow your progress?
The best ways are to sign up for our newsletter or follow us on social media. We'll never sell your data, send you too many emails, or do anything we wouldn't want done to us.